OFA Chair: Susan Coulter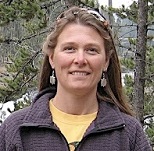 Susan Coulter is the HPC Network Lead at Los Alamos National Laboratory. Susan received a Bachelor of Science in Computer Science in 1985 from Missouri University of Science & Technology. She worked at Southwestern Bell in Kansas City until 1990, then went to work for Analysts International Corporation. In 1992 she began working at LANL and has held several different positions over the years. In 2005 she joined the HPC Division as a Compute Cluster System Administrator. From there her focus moved to the high speed, RDMA-based interconnects required for these large compute clusters. She was one of the primary integrators of RoadRunner, the first cluster to break the petaflop barrier - and a harbinger of the capabilities of hybrid compute clusters. For the past several years she has been the LANL SME for InfiniBand, and recently moved to the HPC Design Group to work on integrating new network technologies. Her personal interests include bicycling, kayaking, snowboarding and gardening. She lives in Santa Fe with her husband, 3 dogs, 2 cats and a flock of chickens.
OFA Vice Chair: Paul Grun

Paul Grun is a senior technologist in Cray's Storage and Data Management group. During his more than 30 year career he has been intimately involved in all aspects of server I/O beginning with storage for large mainframe systems, turning to high performance network architecture and now focusing on applying I/O technology to building large scale systems at Cray Inc. His association with advanced networking technology stretches back to prior to the emergence of InfiniBand when as a member of Intel's technical team he contributed to the creation of its predecessor technology, known as Next Generation I/O (NGIO). He went on to serve as one of Intel's representatives to the InfiniBand Trade Association (IBTA) where as a member of the Link Working Group he played a key role in creating the InfiniBand transport protocol. Since then he has served as chair of the Technical Working Group and as chair and principle author for the working group responsible for creating the RoCE (RDMA over Converged Ethernet) specification, and he has been influential in the OFA since prior to its inception. In addition to his current role serving as the OFA's Vice Chair, he is also active as a member of the IBTA's Steering Committee.
OFA Executive Director, Treasurer: Jim Ryan

As a high-tech industry veteran, OFA chair Jim Ryan brings more than 35 years of experience in developing and managing Special Interest Groups (SIGs). In addition to managing SIGs, Jim has experience in software development, software product management and high-performance data center networks. Jim formed the OpenFabrics Alliance to develop and promote interoperable software stacks for Remote Direct Memory Access interconnects for HPC and enterprise data centers. Since 2000, Jim has served as an initiative manager at Intel, where he also formed the SSI Forum to drive server infrastructure standards for blade servers, power supplies and server boards and enclosures. Prior to joining Intel, Jim spent time at Sequent (IBM), Bank of America and other high-tech online database companies. Jim completed his education with an MBA from U.C. Berkeley.
OFA Secretary: Michael Aguilar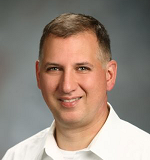 Michael Aguilar is a System Administrator for the HPC team at Sandia National Laboratories, working with both Capacity Computing and Advanced Architecture Testbeds. Michael received a Bachelor of Science degree in Computer Engineering from Iowa State University and a Masters of Science degree in Computer Science from the University of North Dakota.
Enterprise Working Group Co-Chair: Robert J. Woodruff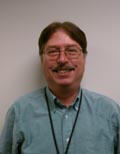 Bob (Woody) Woodruff is a senior software technologist and engineering manager for Intel Corporation working in the cluster and software technologies group specializing in HPC interconnect software and related HPC and OS system software. Bob has 30 years of industry experience in OS and system software development working for Intel Corporation, Cray Research, and Floating Point Systems . Bob has been involved with the Open Fabrics software development since the formation of OFA.
Interoperability Working Group Co-Chair: Paul Bowden and Gilad Margalit
Marketing Working Group Co-Chair: Divya Kolar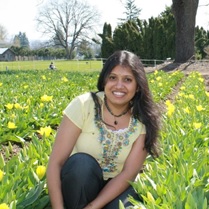 Divya Kolar is an Industry Enabling Manager for Intel Corporation working in the Data Center Group. As part of her role with Intel, she works with ecosystem and industry groups to ensure platform readiness for data center platform technologies. During her career at Intel, she has done software development, technical marketing and product marketing for client platforms, and Intel R & D.  Divya received Masters in Computer Science from Portland State University and holds about eight patents. 
OFI Working Group Co-Chairs: Paul Grun, Sean Hefty
OFV Working Group Co-Chairs: Liran Liss